Artist Statement


Natalie Very B. is an award-winning Polish-Canadian illustrator and muralist.
As an immigrant who for many years did not feel like she belonged anywhere, she found solace in painting colourful landscapes inspired by the soothing quality of nature in Canada: her real home. Natalie's public murals depict peaceful scenes of Mother Nature's harmonious coexistence and are intended as "safe places" for the community.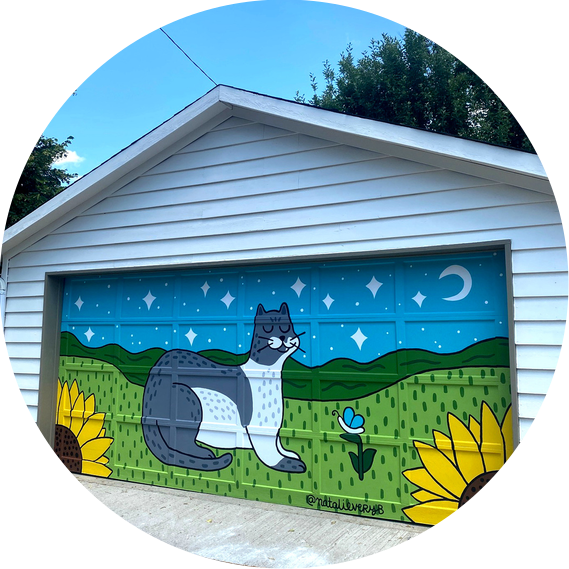 Hand painted murals
Hand painted and designed custom.
every. single. time.
I will work directly with you to create the perfect design for any room, wall, building, or garage door!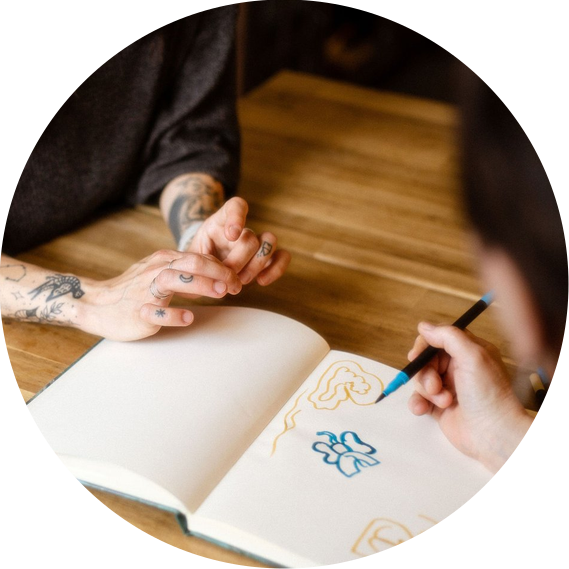 Consultations for artists
If you're an artist who is fighting with artist block, feeling lost in your style, needing advice on entrepreneurship or mentoring in developing your artistic career, this is an option for you!

$130 per 1h consultation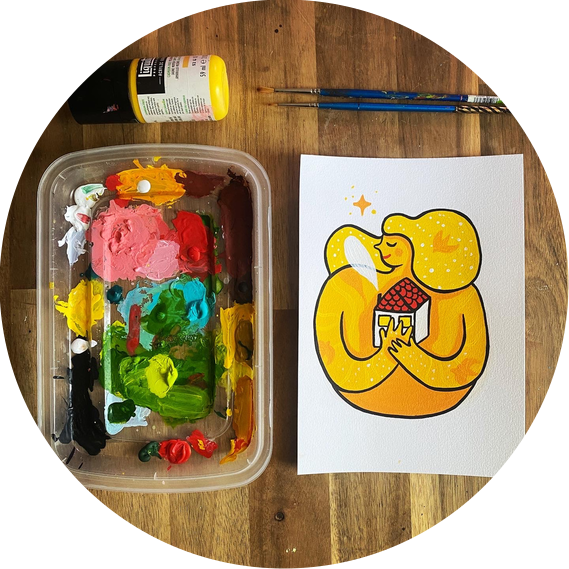 Visual Note Taking
If you're looking to capture the essence of your lecture, teachings, or presentation through

a visual format

, this one is for you.
I will attend your event and create art during your presentation. Then, you will receive 1-3 digital images that hold the essence of the atmosphere and content I experienced.
Toronto Art Therapy Institute: DTATI /2022
Master's Diploma in Art Therapy
Ontario College of Art and Design University OCADU:
Bachelor of Design in Illustration
Toronto School of Art:
Fine Arts Diploma / 2012
New Brunswick College of Craft and Design:
Foundation in Visual Arts Diploma / 2011
Reach out if you are looking for any of the following
(or maybe something else!)

services:
- custom illustrations
- illustrative services for individuals, companies and brands
- licensing pre-existing artwork
- custom exterior and interior murals
-custom paintings
- artist mentorship
- wholesale orders